Disruptive Business Models
Having just returned from watching Ric Payne speaking at the OBK MBA* reunion event I have been thinking about some of the things he said. The question in my mind is: 'do we really understand our own business model?' Most small businesses do what they did yesterday without a seconds thought. But if someone asked you to articulate your business in some detail along the lines of Osterwalder's business model canvas– could you do it?
I believe there is value in doing so. Whether it's your value proposition, your strategy or your business model, going through the exercise of describing 'it' forces you to see 'it' clearly but more significantly gives you the opportunity to challenge 'it'.
The problem with most business models is that they destroy wealth by over-servicing some customers and/or by underservicing others. We over-service customers when we provide them with services or functionality they do not value. If they are not prepared to pay for a service, by providing the service, we have merely borne the cost of doing so, hence, we are destroying wealth. Similarly, if a customer (or segment of customers) desires something and you do not meet their need, you will lose the additional price they would have been prepared to pay you.
So a good business model seeks to align the service offering to the needs of the target market. The wider the variety of the target customers' needs, the more difficult this becomes. A business seeking to meet a wide variety of customer types with an equally wide variety of needs will find it hard to capture value. This often manifests itself in poor service or unnecessary expense. On the OBK MBA* we often refer to Ron Baker's phrase "surgeons piercing ears" as a vivid description of this alignment issue.
In his presentation this morning Ric referred to the hotel chain CitizenM. This is an excellent example of alignment. CitizenM (the M stands for mobile ) was created by Rattan Chadha who made his money in the clothing business. Significantly Chadha came from outside the hotel industry and was not constrained by industry thought inertia. Not unlike Ikea he set out to create a stylish product at affordable prices, a concept he was familiar with in the fashion industry.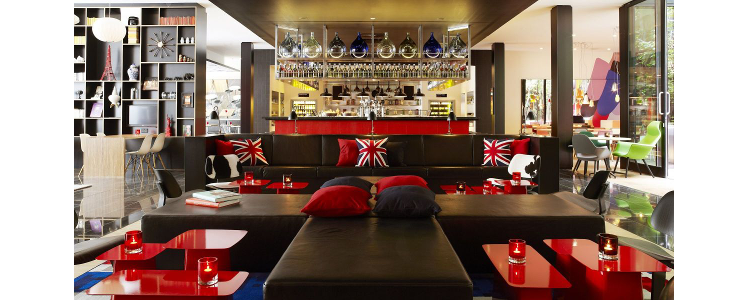 As always the essence of a strategy is not in the marketing statements but in the choice of business activities that make up the businesses value chain (guests at the reunion may remember Ric's diagram this morning).
When looking at a business model it is as important to look at what activities a business has chosen but also the ones it has chosen not to do. A good business model seeks to avoid services not valued by the target customer. At CitizenM there is no concierge, there is no room service and you have to check yourself in and out. They do not bear the costs of these services. They also eliminate wasted space in the bedrooms reducing property costs.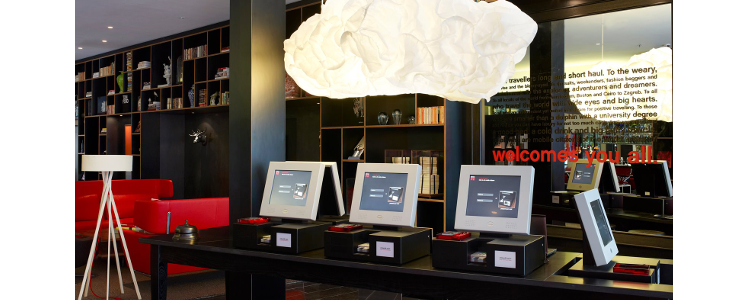 What they have focused on are those things they believe are important to their target market. They DO provide a 'fantastic' mattress, high thread count linens, blackout shades, a powerful shower, free wifi and entertainment and free bottled water.
On the OBK MBA* we look at a technique called 'key frustration analysis' which seeks to ask the question: 'what do customers of businesses in this industry get frustrated by?' Chadha used to hate queuing to check-in or check-out. It was a key frustration for him so he designed his hotels to expedite this. You check-in via a kiosk and you use your credit card to get your room key. There is no need to check-out, your invoice is automatically mailed to you.
The hotel lobby is spacious, modern and stylish, and is based around the idea of a living room at home. They don't provide a restaurant but there is a canteen for snacks 24/7. It is still early days for the new hotel group but their business model is different, a disruptive innovation. As always with smart disruptive ideas that make perfect sense – you find yourself asking 'why didn't I think of that?'
OBK MBA Taster Sessions
By the way we are running some taster sessions in November and December for next years OBK MBA* so please do have a look in case as an alumni you would like a refresher, or think a colleague or Business Associate would benefit from the course.
*The OBK MBA is not a "real" MBA but delivers a better way for "graduates" to think about and run their businesses